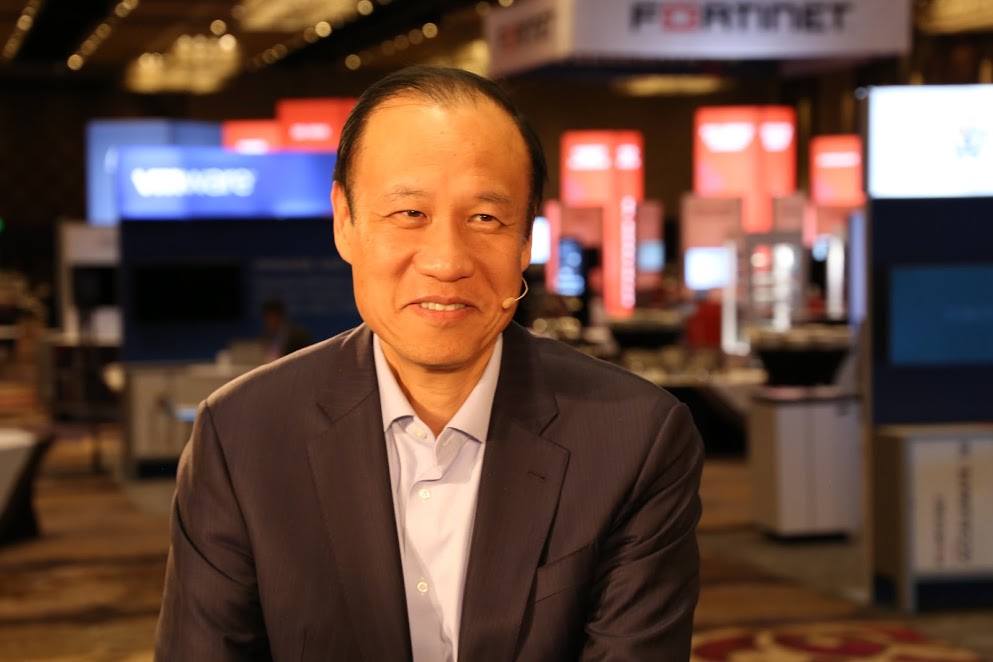 When Ken Xie  was a student at Stanford University in the early 1990s, the network security world was a different place. Security was based on software firewalls running on personal computers and servers, which Xie capitalized on with his first company — Systems Integration Solutions, Inc. As the computer industry matured, Xie realized that firewalls were not enough, so he founded a second firm, NetScreen Technologies Inc., to leverage hardware and virtual private network technologies for stronger defense.
By 2000, it became clear that growing security threats would demand a whole different approach. After selling NetScreen to Juniper Networks Inc. for $4 billion, Xie embarked on his latest venture to transform the security world — Fortinet Inc. As the company's founder, chairman and chief executive officer, Xie has come to appreciate a new reality in network security: that the best solution is to leverage automation and an approach that takes into account the entire infrastructure because the attack surface has become huge and highly complex.
"Nowadays the data no longer sits inside a company," Xie said. "They go to the mobile device, they go to the cloud, they go to the 'internet of things.' It's everywhere. So that's where the security also needs to change for all the important data to be secure within the whole infrastructure."
Xie stopped by the set of theCUBE, SiliconANGLE Media's mobile livestreaming studio, during the Fortinet Accelerate event in Las Vegas, Nevada, and spoke with co-hosts Lisa Martin (@LuccaZara) and Peter Burris (@plburris). They discussed Fortinet's approach to securing the infrastructure and opportunities presented by changing data protection needs around the globe. (* Disclosure below.)
Automated solutions provide speed and visibility
Fortinet revealed the next generation of its Security Fabric architecture this week with the release of FortiOS 6.0. The network security operating system includes new security capabilities for multicloud, web applications, email and IoT.
The new release also includes automated lifecycle workflows and expanded visibility across the vast attack surface of the infrastructure. "Today in the enterprise, 90 percent of connections go through Wi-Fi now," Xie said. "That's difficult to manage. To handle the cybersecurity space, you have to be able to quickly react to change on the internet, on applications."
With Europe's General Data Protection Regulation scheduled to go into effect in less than three months, Fortinet also announced the FortiGuard Security Rating Service to provide customized network auditing and on-demand compliance reports.
"GDPR is a great opportunity to keep expanding the security space and make it safer for the consumer, for the end-user," Xie concluded.