Russia is planning to disconnect itself from the internet as part of a planned experiment designed to protect the country from state-backed cyber attacks.
Internet service providers in the country are working with the Russian government in preparation for the test, which comes in response to a proposed new law that will see all internet traffic pass through Russian servers.
When it is passed, the Digital Economy National Program legislation requires the local internet, known as the Runet, to pass through exchange points managed by Russia's telecommunications regulator Roskomnazor.
The test will see the Runet separated from the wider internet for a short period of time at some point before 1 April, according to local news agency RosBiznesKonsalting (RBK).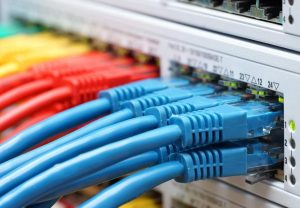 Once in force, the Digital Economy National Program will simultaneously protect Russia in the event of cyber war, while also filtering internet traffic to the country in a similar way to the 'Great Firewall of China'.The idea of cutting Russia off from the broader internet was first proposed in 2014, after the Security Council of Russia warned of the risks of relying on other countries to provide essential parts of the country's internet infrastructure.
By creating a self-contained system, the bill's authors claim Russia will be immune from having its internet severed as a result of a cyber attack.
Russia has consistently been accused of being behind cyber attacks on Western countries, with the UK National Cyber Security Centre identifying a campaign in October that was allegedly carried out by the Russian military intelligence service GRU.
In response, the UK joined previous calls by Nato to take an "offensive defence" against Russian-backed cyber attacks.
"These cyber attacks serve no legitimate national security interest, instead impacting the ability of people around the world to go about their daily lives free from interference, and even their ability to enjoy sport," UK Foreign Secretary Jeremy Hunt said at the time.
"Our message is clear: together with our allies, we will expose and respond to the GRU's attempts to undermine international stability."
Certain elements of the partial black out remain unresolved, according to former Kaspersky CEO Natalya Kasperskaya, who sits on the Information Security Working Group who agreed the legislation.
Issues that remain unresolved include the extent of the impact that the test will have on Russian citizens, businesses and government agencies.