Tag Archives:
Cisco Firepower 4100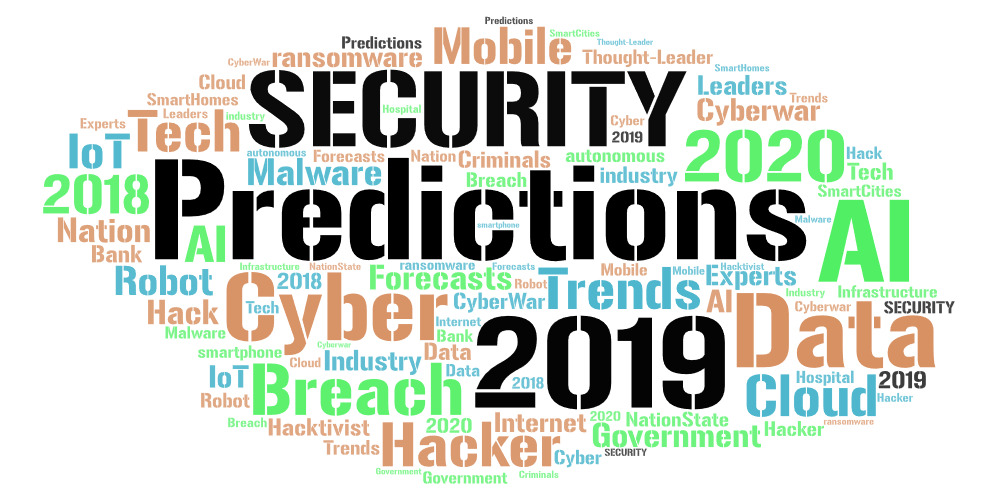 As you think about how to deploy in advance of a new year of cyber threats, here are the trends and activities most likely to affect your organization
In anticipating the major cyber security and privacy trends for the coming year, you can find plenty of clues in the events of the past 12 months. Among the now familiar forms of attack, cyber hacks of major corporate systems and websites continued in 2018 and will inevitably be part of the 2019 cyber security scene. Many well-known organizations around the world suffered significant breaches this year. The single largest potential data leak, affecting marketing and data aggregation firm Exactis, involved the exposure of a database that contained nearly 340 million personal information records.
Beyond all-too-common corporate attacks, 2018 saw accelerated threat activity across a diverse range of targets and victims. In the social networking realm, Facebook estimated that hackers stole user information from nearly 30 million people. A growing assortment of nation-states used cyber probes and attacks to access everything from corporate secrets to sensitive government and infrastructure systems. At the personal level, a breach into Under Armour's MyFitnessPal health tracker accounts resulted in the theft of private data from an estimated 150 million people.
So, what can we expect on the cyber security front in the coming year? Here are some of the trends and activities most likely to affect organizations, governments, and individuals in 2019 and beyond.
Cisco Next-Generation Firewall Providers in India
Stop threats, see what's happening on your network, and reduce costs with our threat-focused next-generation firewall appliances. Security designed to work together. Simplify security complexity. Keep business more secure. Make IT more productive.
Detect and stop threats better with Cisco cyber security products
ASA 5500-X with FirePOWER Services
Small business, branch office, enterprise
Firewall throughput from 256 Mbps to 15 Gbps
Threat inspection from 125 Mbps to 30 Gbps
Stateful firewall, AVC, NGIPS, AMP, URL
Cisco Firepower 2100 Series
Superior business resiliency and protection
Gain business resiliency through superior security with sustained performance. The Firepower 2100 Series has an innovative dual multicore CPU architecture that optimizes firewall, cryptographic, and threat inspection functions simultaneously. Now, achieving security doesn't come at the expense of network performance.
Internet edge to data center environments
Firewall throughput from 1.9 Gbps to 8.5 Gbps
Threat inspection from 1.9 Gbps to 8.5 Gbps
Stateful firewall, AVC, NGIPS, AMP, URL
Cisco Firepower 4100 Series
Better security, faster speeds, smaller footprint
Stop more threats with our fully integrated next-generation firewall (NGFW) appliance. The 4100 Series' 1-rack-unit size is ideal at the Internet edge and in high-performance environments. It shows you what's happening on your network, detects attacks earlier so you can act faster, and reduces management complexity.
Internet edge, high-performance environments
Firewall throughput from 20 Gbps to 60 Gbps
Threat inspection from 10 Gbps to 20 Gbps
Stateful firewall, AVC, NGIPS, AMP, URL
Cisco Firepower 9000 Series
Modular security platform for service providers
This carrier-grade next-generation firewall (NGFW) is ideal for data centers and other high-performance settings that require low latency and high throughput. Deliver scalable, consistent security to workloads and data flows across physical, virtual, and cloud environments. With tightly integrated services, the Firepower 9000 Series lowers costs and supports open, programmable networks.
Service provider, data center
Firewall throughput up to 225 Gbps
Threat inspection up to 90 Gbps
Firewall, AVC, NGIPS, AMP, URL, DDoS
Cisco Firewall Price

| | |
| --- | --- |
| Cisco Firewall Price | Price |
| Cisco Firewall ASA5506 with Subscription L-ASA5506-TAMC-1 Year | Rs. 95,580/- |
| Cisco ASA 5516-X with FirePOWER services, 8GE, AC, 3DES/AES with 3YR  FirePOWER services | Rs. 2,30,000/- |
| | |
| Cisco ASA5508 FirePOWER IPS, AMP and URL 3YR Subs |   Rs. 2,67,262/- |
| Cisco ASA5516 FirePOWER IPS, AMP and URL 3YR Subs | Rs. 3,67,262/- |
For Any type of Cisco Firewall Security and Support, Please call us on
Sales :+91 958 290 7788
Support : 0120 2631048