Tag Archives:
Cyberoam CR15iNG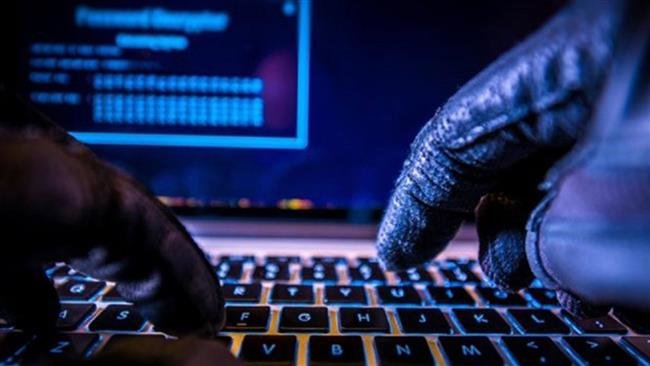 A Russian hacker indicted by a United States court for his involvement in online ad fraud schemes that defrauded multiple American companies out of tens of millions of dollars pleaded not guilty on Friday in a courtroom in Brooklyn, New York.
Aleksandr Zhukov, 38, was arrested in November last year by Bulgarian authorities after the U.S. issued an international warrant against him, and was extradited by Bulgaria to the United States on Thursday (January 18, 2019). He is currently in prison in Brooklyn.
In November 2018, law enforcement and multiple security firms collaborated to shut down one of the largest digital ad-fraud schemes, which they dubbed 3ve, that infected over 1.7 million computers worldwide to generate fake clicks used to defraud digital advertisers for years and made tens of millions of dollars in revenue.
Pronounced "Eve," the online ad-fraud campaign was believed to have been active since at least 2014, but its fraudulent activity grew last year, turning it into a large-scale business and earning their operators more than $30 million in profit.
At the time, the US Justice Department announced a 13-count indictment against eight people from Russia, Ukraine, and Kazakhstan, three of them had already been arrested including Zhukov, Boris Timokhin (39, Russian Federation who was arrested from Estonia), and Sergey Ovsyannikov (30, Republic of Kazakhstan who was arrested from Malaysia)
Other defendants who have not yet been caught by the authorities include:
Mikhail Andreev (34, Russian Federation and Ukraine)
Denis Avdeev (40, Russian Federation) 
Dmitry Novikov (Russian Federation) 
Aleksandr Isaev (31, Russian Federation)
Yevgeniy Timchenko (30, Republic of Kazakhstan)
Zhukov, along with other suspects, has been accused of organizing an advertising fraud scheme, dubbed "Methbot," from September 2014 through December 2016 wherein he rented out more than 1,900 computer servers hosted in commercial data centers to load ads from advertisers on over 5,000 counterfeit websites
The scheme flawlessly generated billions of ad views and caused businesses to pay over $7 million for "ads that were never actually viewed by real human internet users," US prosecutors said in a November indictment.
All the eight defendants have been charged with 13 counts of criminal violations, including wire fraud, aggravated identity theft, money laundering, and conspiracy to commit computer intrusion, among others.
However, Zhukov denied all the charges against him on Friday, when he appeared in a Brooklyn courtroom in New York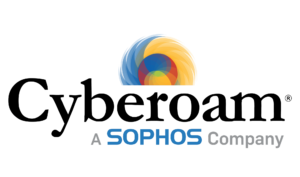 Cyberoam Firewall Price in India

Cyberoam has been acquired by Sophos*
Buy Best Price Hardware Appliance UTM Cyberoam Firewall from authorized Dealer, Partner, Reseller with remote, on-site installation support in India at best price.
We are Providing our Antivirus, Antispam solutions all over India like Mumbai, Thane, Navi Mumbai, Vasai. Virar, Panvel, Kharghar, Bhiwandi, Kalyan Gujrat, Kolkata, Dehli, Chennai, Tamil Nadu etc. To buy our Firewall Service.
Cyberoam Firewall Price

(Note*- Cyberoam has been bought by Sophos & All Cyberoam clients need to upgrade to Sophos at coming renewal)
Below prices are for your reference only, Firewall prices keep on changing as per market. Ask our expert for the latest price for Cybearom Sophos Firewall.
Cyberoam Firewall
Price
Cyberoam 10iNG with 1 year license
( For 20 User )
Rs. 28,078
Cyberoam 15iNG with 1 year license
( For 30 User )
Rs. 42,237.65
Cyberoam 25iNG with 1 year license
( For 50 User )
Rs. 68,914.30
Cyberoam 35iNG with 1 year license
( For 70 User )
Rs. 98,508.00
Cyberoam 50iNG with 1 year license
( For 100 User )
Rs. 159,432.00
Speak to our Cyberoam Sophos Expert now +91 9582907788 or Email: sales@itmonteur.net
SMB Appliances
For Enterprise
Cyberoam 15i NG
Hardware UTM Appliances for Small & Branch Offices
Cyberoam UTM appliances enables small offices to shift from plain firewall to comprehensive UTM protection with cost effective, which gives powerful security to protect your network from malware, spam, trojan, DoS, DDoS, Phishing, pharming and intrusions. Large organizations can implement uniform security and gain high visibility into remote and branch offices with centralized management and Layer 8 Identity-based security.
Key Features
Stateful Inspection Firewall
VPN (SSL VPN & IPSec)
Intrusion Prevention System
Anti-Virus & Anti-Spyware
Anti-Spam
Outbound Spam Protection
Web Filtering
Bandwidth Management
Application Visibility & Control
Web Application Firewall
3G / 4G / WiMAX Connectivity
 IM Archiving & Controls
Multiple Link Management
On-Appliance Reporting
IPv6 Ready
 Wi-Fi Appliances
Key Features
Layer 8 Identity-based policies
Role-based access at remote locations Visibility into who is doing what
Comprehensive UTM Security
Stateful Inspection Firewall
Intrusion Prevention System
Anti-Virus & Anti-Spyware
Anti-Spam
Web Filtering
Application Visibility & Control
On-appliance Reporting
Web Application Firewall
Outbound Spam Protection
Secure Remote Access
IPSec VPN
L2TP
PPTP
SSL VPN
WAN Connectivity & Availability
Bandwidth Management
Multiple Link Management
3G / 4G / WiMAX Support
Advanced Networking
Multi-core Processing
Extensible Security Architecture
Active-Active High Availability
IPv6 Ready Gold Certified
Wi-Fi Security
Wireless Standards IEEE 802.11a/b/g/n (WEP, WPA, WPA2,802.11i, TKIP, AES, PSK)
Up to 8 bssid Access Points
Centralized Security Management
CCC Appliances
Cyberoam iView Open Source Solution – Logging & Reporting
Cyberoam iView Appliances – Logging & Reporting
We deales with all range of Cyberoam firewall for your Home and Office use. To know more about Cyberoam Next Generation series and Cyberoam ia Series you can contact us.
For more details just call or email us on
Phone:+91 9582907788 Email: sales@itmonteur.net