Tag Archives:
cyberoam load balancing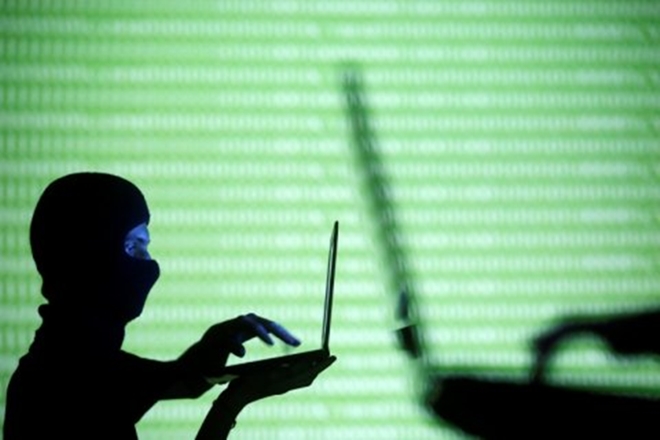 Enterprises around the globe are facing a new breed of cyber-attacks that are largely fueled by geopolitical tensions, according to Carbon Black's 2019 Global Threat Report.  
Last year cybersecurity professionals struggled to defend against increasing crypto-mining attacks, along with fileless attacks, ransomware and commodity malware, marking 2018 as the year of the next-generation of attacks.
"Modern cyberattacks appear to increasingly…reveal how clever attackers have become in evolving to remain undetected – using techniques such as lateral movement, island hopping and counter incident response to stay invisible," the report stated.
The data analyzed in the study found that, in aggregate, enterprises saw approximately one million attempted cyber-attacks per day, though half of today's cyber-attacks use the victim primarily for island hopping.
Governments around the globe experienced increased attacks that appeared to stem from Russia, China and North Korea. "Of the identified fileless attacks, variants of the malware Graftor were uniquely identified as the fileless payload. The FBI has high confidence that Graftor variants are used by North Korean cyber operations, also referenced as HIDDEN COBRA, to maintain presence on victim networks and to further network exploitation," the report stated.
In addition the threat data revealed that computers/electronics, healthcare, business services, internet/software and manufacturing were the five industries most targeted by cyber-attacks in 2018.
Kryptic was the most commonly used ransomware variant in 2018, and the five industries most targeted with ransomware were manufacturing, business services, retail, government and computers/electronics.
The data also showed that the average endpoint "was targeted by two cyberattacks per month throughout 2018. At this rate, an organization with 10,000 endpoints is estimated to see more than 660 attempted cyberattacks per day."
Another key finding of the study found that approximately $1.8 billion of cryptocurrency-related thefts transpired last year, up from the $1.3 billion in total losses reported by the FBI in 2016, and cyber-criminals have largely shifted from Bitcoin to Monero as their currency of choice.
"Of the identified attacks, cryptocurrency exchanges are the most vulnerable target for cybercriminals. Attacks on these exchanges account for just over 27% of all reported incidents. These exchanges represent prime targets for cryptocurrency theft, fraud and harvesting of user information for follow-on targeting by these same criminals."
Cyberoam Firewall Providers in India



Buy Best Price Hardware Appliance UTM Cyberoam Firewall from authorized Dealer, Partner, Reseller with remote, on-site installation support in India at best price.
We are Providing our Antivirus, Antispam solutions all over India like Mumbai, Thane, Navi Mumbai, Vasai. Virar, Panvel, Kharghar, Bhiwandi, Kalyan Gujrat, Kolkata, Dehli, Chennai, Tamil Nadu etc. To buy our Firewall Service.
SOHO / ROBO Appliances
SMB Appliances
For Enterprise
Cyberoam 15i NG
Hardware UTM Appliances for Small & Branch Offices
Cyberoam UTM appliances enables small offices to shift from plain firewall to comprehensive UTM protection with cost effective, which gives powerful security to protect your network from malware, spam, trojan, DoS, DDoS, Phishing, pharming and intrusions. Large organizations can implement uniform security and gain high visibility into remote and branch offices with centralized management and Layer 8 Identity-based security.
Key Features
Stateful Inspection Firewall
VPN (SSL VPN & IPSec)
Intrusion Prevention System
Anti-Virus & Anti-Spyware
Anti-Spam
Outbound Spam Protection
Web Filtering
Bandwidth Management
Application Visibility & Control
Web Application Firewall
3G / 4G / WiMAX Connectivity
 IM Archiving & Controls
Multiple Link Management
On-Appliance Reporting
IPv6 Ready
 Wi-Fi Appliances
Key Features
Layer 8 Identity-based policies
Role-based access at remote locations Visibility into who is doing what
Comprehensive UTM Security
Stateful Inspection Firewall
Intrusion Prevention System
Anti-Virus & Anti-Spyware
Anti-Spam
Web Filtering
Application Visibility & Control
On-appliance Reporting
Web Application Firewall
Outbound Spam Protection
Secure Remote Access
IPSec VPN
L2TP
PPTP
SSL VPN
WAN Connectivity & Availability            
Bandwidth Management
Multiple Link Management
3G / 4G / WiMAX Support
Advanced Networking
Multi-core Processing
Extensible Security Architecture
Active-Active High Availability
IPv6 Ready Gold Certified
Wi-Fi Security  
Wireless Standards IEEE 802.11a/b/g/n (WEP, WPA, WPA2,802.11i, TKIP, AES, PSK)
Up to 8 bssid Access Points
Centralized Security Management         
CCC Appliances
Cyberoam iView Open Source Solution – Logging & Reporting
Cyberoam iView Appliances – Logging & Reporting
We deales with all range of Cyberoam firewall for your Home and Office use. To know more about Cyberoam Next Generation series and Cyberoam ia Series you can contact us.
Cyberoam Firewall Price



Cyberoam Firewall
Price
Cyberoam cr 10iNG with 1 year license
( For 20 User )
Rs. 28,078
Cyberoam cr 15iNG with 1 year license
( For 30 User )
Rs. 42,237.65
Cyberoam cr 25iNG with 1 year license
( For 50 User )
Rs. 68,914.30
Cyberoam cr 35iNG with 1 year license
( For 70 User )
Rs. 98,508.00
Cyberoam cr 50iNG with 1 year license
( For 100 User )
Rs. 159,432.00
Cyberoam Support
Affordable Managed Cyberoam Firewall Support Service with 24×7 Firewall Monitoring

Take advantage of our group of dedicated Firewall professionals to manage, monitor and respond to network attacks.
System Management – Allows you to focus on other tasks.
Proactive Security Monitoring – We watch and respond to Internet attacks so you don't have to.
Network Monitoring – We monitor the firewall to ensure your network stays connected to the Internet.
Change Management Reporting – You will always know what is going on and what we did to fix it.
Customized to Your Needs – You control the level of service that is right for you.
» Best practice configuration
» Unlimited phone support
» Constant access to Web-based monitoring & reporting
» No charge equipment repair or replacement
» Remote firmware updates
» Quick configuration changes
» Outage notice by e-mail
» After hours emergency response from our certified team
» No contract or extended customer commitment!
» This service is provided on a month-to-month basis.
Cyberoam Managed Firewall Support Services in India

Basic
Reactive

Managed Firewall Support Services
Just $100 Per Month,
Enterprise
Proactive

Managed Firewall Support Services
Just $600 Per Month,