Tag Archives:
Fortigate Price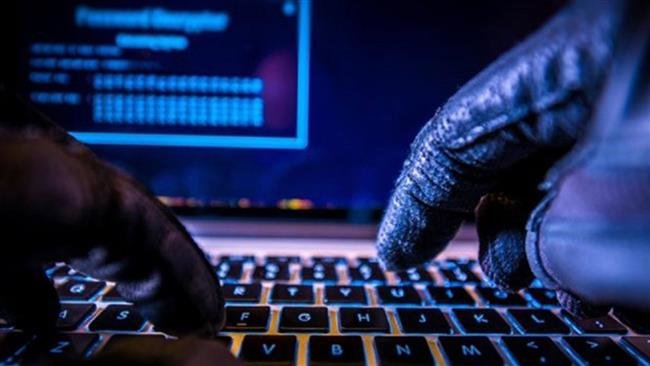 A Russian hacker indicted by a United States court for his involvement in online ad fraud schemes that defrauded multiple American companies out of tens of millions of dollars pleaded not guilty on Friday in a courtroom in Brooklyn, New York.
Aleksandr Zhukov, 38, was arrested in November last year by Bulgarian authorities after the U.S. issued an international warrant against him, and was extradited by Bulgaria to the United States on Thursday (January 18, 2019). He is currently in prison in Brooklyn.
In November 2018, law enforcement and multiple security firms collaborated to shut down one of the largest digital ad-fraud schemes, which they dubbed 3ve, that infected over 1.7 million computers worldwide to generate fake clicks used to defraud digital advertisers for years and made tens of millions of dollars in revenue.
Pronounced "Eve," the online ad-fraud campaign was believed to have been active since at least 2014, but its fraudulent activity grew last year, turning it into a large-scale business and earning their operators more than $30 million in profit.
At the time, the US Justice Department announced a 13-count indictment against eight people from Russia, Ukraine, and Kazakhstan, three of them had already been arrested including Zhukov, Boris Timokhin (39, Russian Federation who was arrested from Estonia), and Sergey Ovsyannikov (30, Republic of Kazakhstan who was arrested from Malaysia)
Other defendants who have not yet been caught by the authorities include:
Mikhail Andreev (34, Russian Federation and Ukraine)
Denis Avdeev (40, Russian Federation) 
Dmitry Novikov (Russian Federation) 
Aleksandr Isaev (31, Russian Federation)
Yevgeniy Timchenko (30, Republic of Kazakhstan)
Zhukov, along with other suspects, has been accused of organizing an advertising fraud scheme, dubbed "Methbot," from September 2014 through December 2016 wherein he rented out more than 1,900 computer servers hosted in commercial data centers to load ads from advertisers on over 5,000 counterfeit websites
The scheme flawlessly generated billions of ad views and caused businesses to pay over $7 million for "ads that were never actually viewed by real human internet users," US prosecutors said in a November indictment.
All the eight defendants have been charged with 13 counts of criminal violations, including wire fraud, aggravated identity theft, money laundering, and conspiracy to commit computer intrusion, among others.
However, Zhukov denied all the charges against him on Friday, when he appeared in a Brooklyn courtroom in New York
FortiGate® Network Security Platform
Fortinet Consolidated Security Platform delivers unmatched performance and protection while simplifying your network. Fortinet's Network Security Appliances offer models to satisfy any deployment requirement from the FortiGate-20 series for Small Offices to the FortiGate-5000 series for very Large Enterprises, Service Providers and Carriers. FortiGate platforms integrate the FortiOS operating system with FortiASIC processors and the latest-generation CPUs to provide comprehensive.
Buy Hardware Appliance UTM Firewall from India based authorized Dealer, Partner, Supplier, Reseller with remote, on-site installation support  in India at best price.
We are Providing our Antivirus, Antispam solutions all over India like  Mumbai, Thane, Navi Mumbai, Vasai. Virar, Panvel, Kharghar, Bhiwandi, Kalyan Gujrat, Kolkata, Dehli, Chennai, Tamil Nadu etc. To buy our Firewall Service contact us.
Fortinet Firewall:
High-Performance security
High Performance Firewall/VPN
Next Generation Firewalls
High-End
Mid-Range
Desktops
Application Firewall
Fortinet's Solution for the Enterprise Campus
Connected UTM Solution Brief
Application Delivery Network Solutions From Fortinet
Fortinet Data Center Solution Brief
Fortinet UTM Solution Guide
The Password as you Know it is Dead
Fortinet Secure Wireless LAN
IT Monteur understands the increasing threats faced by the SME community, and can offer the right solutions tailored to your company's needs.
Small office technology needs are increasing
To support employee mobility, many small offices are adding wireless and enabling BYOD – technologies that have traditionally been confined to larger enterprises. These new technologies add new data security and compliance requirements.
Small businesses are a target
Small businesses have historically lacked security capabilities often found at larger enterprises, primarily due to cost and complexity. For this reason, data breaches are increasingly hitting smaller organisations, either for their data or access to the larger businesses they may serve.
According to the Verizon Data Breach Incident Report, data breaches were more common in small than large organisations (25% vs 20%, with 50% from size unknown).
Why choose Fortinet?
Fortinet's commitment to quantified, independent third party validation of security effectiveness is unmatched in the industry. Security technologies deployed from network edge to individual endpoints have all earned top marks in real-world testing by NSS Labs, Virus Bulletin, AV Comparatives and more.
Single vendor, comprehensive portfolio
Fortinet is the only UTM vendor able to offer the broad range of security and networking capabilities to dramatically simplify IT infrastructure and security.
Because all products are built in-house they will integrate more tightly and reduce your administration. Your life becomes even easier by working with a single vendor, single procurement process, single administrative experience across products, single support group and single volume licensing program.
Forti Gate unified threat management
Get up and running in 20 minutes or less with Plug and Play install.
Stop attacks before they enter the network.
Quickly resolve issues with one-click drill down and actions.
Select from the widest variety of performance, port, Wi-Fi and PoE combinations
Manage all networking and security from a single console.
FortiAP secure wireless access points
Expand wireless coverage with dedicated indoor, outdoor and remote access points
Extend security to the very edge with integrated security of Smart APs
Simplify remote telework with wireless APs that include wired ports
Optimise traffic flow with application prioritisation and other features.
Forti Switch secure access switches
Expand network connectivity and/or physical segmentation with Layer 2 and 3 switching
Manage from the established FortiGate console
Choose among a wide range of port speeds (1G and 10G), density (8, 24, 32, 48 or 64* ports) and PoE/PoE+ combinations.
Chassis-based 5000 & 7000 Series
Form Factor – Expandable, modular chassis
Interfaces – 10, 40, and 100 GE
FW(TP) Throughput – More than 1 Tbps (Up to 189 Gbps)
Special Features – Carrier class, NEBS, fully redundant
High-end Appliance 1000 – 3000 & 6000 Series
Form Factor – 2RU – 5RU appliance
Interfaces10, 25, 40, and 100 GE
FW(TP) Throughput – 52 Gbps – 1 Tbps (4 Gbps – 100 Gbps)
Special Features Ultra-low latency, ultra high-speed SSL inspection
Mid-range Appliance 100 – 900 Series
Form Factor – 1RU – 2RU appliance
Interfaces1 and 10 GE
FW(TP) Throughput – 7 Gbps – 36 Gbps (1 Gbps – 7 Gbps)
Special Features High-speed SSL inspection
Entry-level Appliance 30–90 Series
Form Factor – Desktop
Interfaces – High-density 1 GE
FW(TP) Throughput1 – 4 Gbps (150 Mbps – 250 Mbps)
Special Features – Wi-Fi, PoE, ruggedized
Virtual/Cloud Firewall
Private Cloud
Use Cases &Integrations – All major hypervisors VMware NSX, Cisco ACI, OpenStack, Nuage, Azure Stack
Throughput – Hardware dependent
Licensing –  Perpetual, subscription, metered
Public Cloud
Use Cases &Integrations – AWS, Azure, Google, Oracle,IBM, Alibaba
Throughput – Cloud dependent
Licensing – BYOL or on-demand
Fortinet – FortiGate Firewall
Price
FortiGate-30E
Hardware plus 1 year 8×5 Forticare and FortiGuard UTM Bundle
1 to 15 users
Rs.53,395/-
FortiGate-60E
Hardware plus 1 year 8×5 Forticare and FortiGuard UTM Bundle
1 to 40 users
Rs. 72,331/-
FortiGate-80E
Hardware plus 1 year 8×5 Forticare and FortiGuard UTM Bundle
1 to 40 users
Rs. 88,902/-
FortiGate-90E
Hardware plus 1 year 8×5 Forticare and FortiGuard UTM Bundle
15 to 60 users
Rs. 1,20,438/-
FortiGate-100E
Hardware plus 1 year 8×5 Forticare and FortiGuard UTM Bundle
15 to 100 users
Rs. 1,74,757/-
For more details just call or email us on
Sales :+91 958 290 7788 | Support : 0120 2631048