Tag Archives:
ips
Cisco Firewall Providers in India
Stop threats, see what's happening on your network, and reduce costs with our threat-focused next-generation firewall appliances. Security designed to work together. Simplify security complexity. Keep business more secure. Make IT more productive.
Detect and stop threats better with Cisco cyber security products
Cisco ASA 5500-X with Fire POWER Services
Small business, branch office, enterprise
Firewall throughput from 256 Mbps to 15 Gbps
Threat inspection from 125 Mbps to 30 Gbps
Stateful firewall, AVC, NGIPS, AMP, URL
Cisco Firepower 2100 Series
Superior business resiliency and protection
Gain business resiliency through superior security with sustained performance. The Firepower 2100 Series has an innovative dual multicore CPU architecture that optimizes firewall, cryptographic, and threat inspection functions simultaneously. Now, achieving security doesn't come at the expense of network performance.
Internet edge to data center environments
Firewall throughput from 1.9 Gbps to 8.5 Gbps
Threat inspection from 1.9 Gbps to 8.5 Gbps
Stateful firewall, AVC, NGIPS, AMP, URL
Cisco Firepower 4100 Series
Better security, faster speeds, smaller footprint
Stop more threats with our fully integrated next-generation firewall (NGFW) appliance. The 4100 Series' 1-rack-unit size is ideal at the Internet edge and in high-performance environments. It shows you what's happening on your network, detects attacks earlier so you can act faster, and reduces management complexity.
Internet edge, high-performance environments
Firewall throughput from 20 Gbps to 60 Gbps
Threat inspection from 10 Gbps to 20 Gbps
Stateful firewall, AVC, NGIPS, AMP, URL
Cisco Firepower 9000 Series
Modular security platform for service providers
This carrier-grade next-generation firewall (NGFW) is ideal for data centers and other high-performance settings that require low latency and high throughput. Deliver scalable, consistent security to workloads and data flows across physical, virtual, and cloud environments. With tightly integrated services, the Firepower 9000 Series lowers costs and supports open, programmable networks.
Service provider, data center
Firewall throughput up to 225 Gbps
Threat inspection up to 90 Gbps
Firewall, AVC, NGIPS, AMP, URL, DDoS
For more details just call or email us on
Phone:+91 9582907788
or
Email: sales@itmonteur.net
Firewall Company in Pune
Cisco Firewall, Watch Guard Firewall, Fortigate Firewall security solutions. We provide support for setup of Virtual Private Network ( VPN ), Branch Office VPN and VPN Management Services. Cisco Firewall, Watch Guard Firewall, Fortigate Firewall, Firewall companies in India, Firewall company India, firewall installation company in Pune, firewall solutions, hardware based firewall provider, network firewall India
Security solutions at IT Monteur is aimed to protect your business from hackers attack and other Internet threats. We aim at running your business smooth without any worry about securing your data. IT Monteur a Firewall Company in Delhi India, provides firewall software and hardware firewall to protect your data from any mallacious attacks and unexpected crises.
Robust Network Protection in Pune
IT Monteur Managed Network Security unifies stand-alone network security services into one robust network security and threat management solution—to protect critical networks and data from increasingly diverse and sophisticated cyber security threats.
Network Security Addressing the Challenging Threat Landscape in Pune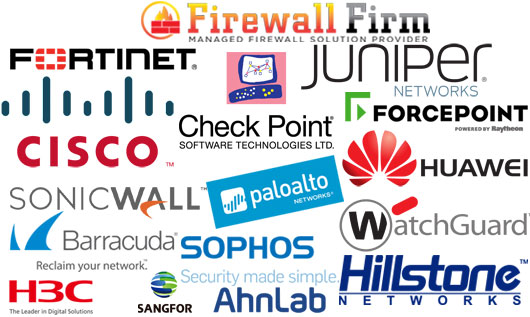 Network security is a top priority for most enterprises. The increasingly complex network security landscape only compounds network security challenges, with expansive networks and emerging communications technology trends like cloud computing, social media and mobile enablement. IT Monteur Managed Network Security solutions seamlessly integrate security technologies—such as anti-virus protection, firewalls, intrusion prevention, application control, web content filtering, VPN, anti-spam and more—layered into comprehensive, custom security solutions. We address your entire threat landscape with end-to-end network security protection, policies, best practices and threat intelligence capabilities to mitigate network security risks. By managing key security functions on a single platform, we deliver network security at significant cost savings.
Firewall Software and Hardware Firewall solutions are both designed to block unauthorized access to computers in your network. A firewall software program is installed on each individual PC it's meant to protect. To safeguard all your company's computers, however, each one must have a software firewall installed. This can become expensive and difficult to maintain and support. But, a hardware-based firewall is easier to maintain and administer than individual software firewalls. It protect all the computers on your network.
Our firewall security solutions is Combined network and physical security for a more comprehensive approach that meets your needs and that allows you to add integrated protection from hackers, spam, malicious websites, identity theft.
we provide secure access to enable workers at home, at remote sites, or traveling to connect to your business safely and securely Secure storage that gives you the flexible capacity to protect and back up data, video, and images and also provide Physical protection to guard your business and your employees from theft, vandalism, and unlawful access.
Our firewall security solutions Key features:
Standard firewall capabilities: Packet filtering, network address translation (NAT), stateful protocol inspection, Virtual Private Networking
Integrated Network Intrusion Prevention (IPS)
Application Awareness and Control
Additional Intelligence: Directory integration to tie security policies to users and groups; cloud-based reputation services to stop traffic from dangerous sources
Real-time and historical visibility into user, network, and security activity
We are also providing UTM ( Unified threat management ) Firewall Solutions for SMB & Enterprices
Cloud or Premises-Based Managed Network Security Solutions Provider in Pune
We design, configure, install, manage, monitor and maintain network security for your enterprise with cloud-based and customer premises equipment (CPE) delivery options. With IT Monteur Managed Network Security, you never have to worrying about outdated equipment, hardware failure and funding CAPEX investments. As a fully managed solution, we unburden IT staff from day-to-day security infrastructure management tasks and free up internal IT resources to focus on strategic initiatives that support the bottom line.
Managed Network Security Services Provider in Pune
Firewall with customizable rules
Flexible delivery methods: CPE or Cloud-Based
Unified Threat Management
Intrusion Prevention with application intelligence to detect and prevent malicious traffic from gaining network access
Dedicated Security Operations Center that assists real time with changes
VPN IP SEC tunnels and remote user access
Immediate updates to security when new threats emerge
Application control
Anti-virus protection
Web content filtering
High availability
Secure Wi-Fi access
DMZ management
Customer logs available upon request
Weekly security reporting
Affordable Managed Firewall Service with 24×7 Firewall Monitoring Services Provider in Pune
Take advantage of our group of dedicated Firewall professionals to manage, monitor and respond to network attacks.
System Management – Allows you to focus on other tasks.
Proactive Security Monitoring – We watch and respond to Internet attacks so you don't have to.
Network Monitoring – We monitor the firewall to ensure your network stays connected to the Internet.
Change Management Reporting – You will always know what is going on and what we did to fix it.
Customized to Your Needs – You control the level of service that is right for you.
» Best practice configuration
» Unlimited phone support
» Constant access to Web-based monitoring & reporting
» No charge equipment repair or replacement
» Remote firmware updates
» Quick configuration changes
» Outage notice by e-mail
» After hours emergency response from our certified team
» No contract or extended customer commitment!
» This service is provided on a month-to-month basis.
Please Contact us for all type of Cisco Firewall, Watch Guard Firewall, Fortigate Firewall , Cyberoam Firewall security solutions. We provide support for setup of Virtual Private Network ( VPN ), Branch Office VPN and VPN Management Services.
Cisco Firewall, Watch Guard Firewall, Fortigate Firewall, Cyberoam Firewall, Firewall companies in India, Firewall company India, firewall installation company in delhi, firewall solutions, hardware based firewall provider, network firewall India
For more details on Firewall security solutions & Support in in Pune
Please Call us on +91 9582907788 or Email us on sales@itmonteur.net
Sales :+91 958 290 7788 | Support : 0120 2631048