Tag Archives:
SonicWall NSA Comparison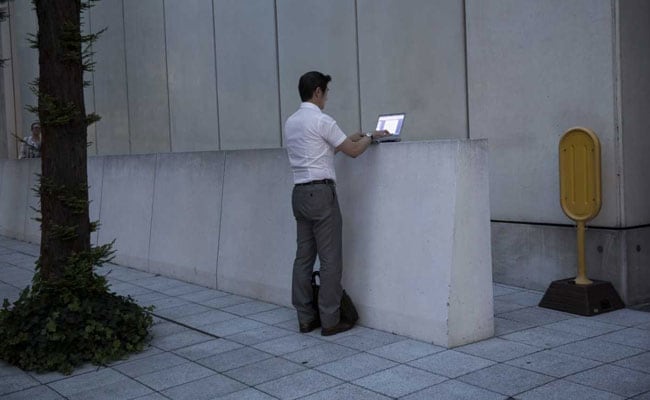 Tokyo is rushing to beef up cyber security as the nation prepares to host major global events, such as the Rugby World Cup this year, the Group of 20 meetings and the summer Olympic Games.
TOKYO, JAPAN: 
Japan is preparing a national sweep of some 200 million network-connected gadgets for cyber-security lapses ahead of the 2020 Tokyo Olympic Games, an official said on Tuesday.
The government-backed National Institute of Information and Communications Technology will start the survey from February to check potential vulnerabilities in items such as routers, webcams and web-connected home appliances.
Tokyo is rushing to beef up cyber security as the nation prepares to host major global events, such as the Rugby World Cup this year, the Group of 20 meetings and the summer Olympic Games.
Cyber security has become increasingly important as sporting events introduce new technologies for everything from broadcasting to ticketing.
For the study, researchers will take common but unsafe IDs and passwords often exploited by malware — like "abcd", "1234" or "admin" — to see if devices are readily accessible by hackers, said institute spokesman Tsutomu Yoshida.
The researchers will survey gadgets with the consent of internet service providers and will mostly examine products that use physical cables to access the internet, Yoshida said.
The institute will not conduct expensive and complex operations necessary to check individual mobile gadgets like smartphones, but the survey may examine routers at cafes, for example, that provide free connectivity for mobile users, Yoshida said.
"Too often, we see webcams, for example, that are already being hacked because security settings are too simple and their images are being seen by outsiders. Sometimes they are put on public websites without the owners being aware," Yoshida informed.
"We will see, of roughly 200 million products to be surveyed, how many are being exposed" to risks, Yoshida said.
The survey will notify ISPs about vulnerable users without breaking into individual gadgets to view data stored inside, he added.
Major global sporting events like the football World Cup and the Olympics face a growing threat from cyber attacks.
At the PyeongChang winter Olympic Games last year for example, internal internet and wifi systems went down just as the opening ceremonies began.
PyeongChang officials acknowledged they had been the victim of a cyber attack, without elaborating further.

SonicWALL Firewall

SONIC WALL Firewall Provider in Delhi – India
IT Monteur is one of the leading dealers in Delhi – India for SonicWALL firewall. We deals with all SonicWALL firewall products with best price. SonicWALL firewall is the best defense against internet security threats and controls the data to the internet.
Buy Hardware Appliance UTM Firewall from Delhi – India based authorized Dealer, Partner, Supplier, Reseller with remote, on-site installation support  in India at best price.
We are Providing our Antivirus, Antispam solutions Services all over India like  in Delhi, Noida, Ghaziabad, Gurgaon, Kolkota, Bangalore, Mumbai, Chennai, India. To buy our Firewall Service contact us.
Features
Deep Packet Inspection
Wireless Networking
Network Content Filtering
Unified Threat Management
Virtual Private Networking
Application Control
SonicWALL Firewall products:
SonicWALL TZ Firewall
SonicWALL TZ Firewalls
The SonicWALL TZ Series is the ideal total security platform for home, small and remote/branch offices, providing a compelling blend of ease-of-use for basic networks and unsurpassed flexibility It is small business firewall gives enterprise security with unified threat management firewall platform delivering multi threat protection to home, small business, office. It is easy to use solution at low cost.
SonicWALL TZ 105
 5 Fast-Ethernet Ports
 5 VPN Tunnels
 5 SSL VPN Clients
 Supports 802.11 b/g/n
 Optimized for DSL /
 Cable / FIOS
SonicWALL TZ Firewall having various TZseries of firewalls and we deals with all of them with best price .
SonicWALL NSA UTM Firewall
SonicWALL NSA UTM Firewall is best to use for Small Medium Business networks. The SonicWALL NSA UTM firewall against a comprehensive array of attacks, with advanced routing, state full high-availability and high-speed VPN technology, the NSA Series adds security, reliability, functionality and productivity to branch offices, mid-size business.
SonicWALL TZ Firewall having various NSA UTMseries of firewalls and we deals with all of them with best price .
SonicWALL Firewall Models by Users
| | | |
| --- | --- | --- |
| Model | Concurrent user | Older version |
| SOHO | 30—45 USERS | (TZ100, TZ105) |
| TZ300 | 50 TO 80 USERS | (TZ210, TZ215) |
| TZ400 | 80—110 USERS | (NSA240, NSA220) |
| TZ500 | 110 TO 160 USERS | (NSA250M) |
| TZ600 | 160 TO 220 USERS | |
| NSA2650 | 220 TO 300 USERS | (NSA2400) |
| NSA3650 | 300 TO 500 USERS | (NSA3500) |
| NSA4600 | 500 TO 800 USERS | (NSA4500) |
| NSA5600 | 800 TO 1500 USERS | (NSA5500) |
| NSA6600 | 1500 to 3000 users | (NSA6500) |
SonicWALL Firewall Price
Model
Concurrent user
Price

SOHO 250
SonicWALL SOHO 250 UTM Firewall Appliance with TotalSecure 3 Year License
For Home/Small Office upto 45 users

30—45 USERS
Rs.65,395/- + GST Extra
TZ300
50 TO 80 USERS
TZ400
80—110 USERS
TZ500
110 TO 160 USERS
TZ600
160 TO 220 USERS
NSA2650
220 TO 300 USERS
NSA3650
300 TO 500 USERS
NSA4600
500 TO 800 USERS
NSA5600
800 TO 1500 USERS
NSA6600
1500 to 3000 users
TZ Entry-level Firewall Series
A high-performance integrated threat prevention platform for small/medium organizations and distributed enterprises
PERFORMANCE OPTIMIZED. SOHO 250 AND TZ350 SERIES.
Get lightning fast performance with security processors optimized for speed
Gain a deeper level of threat prevention through Machine Learning
Leverage shared threat intelligence for continuously-updated security
Get your firewall up and running quickly with Zero-Touch Deployment
Manage everything from one location with Capture Security Center
Guaranteed SonicWall Firewall Support Services
Firewall Firm an IT Monteur Company has been providing professional, comprehensive technical services to our clients.  Over the years we have gained more SonicWall certifications and real-world experience than any other SonicWall solution provider in the India.  We have made these solution-solving skills available to you in order to maximize your SonicWall investment, resolve problems quickly and provide you with the tools you need to succeed.
Benefits of our Services Include
» All Techs are SonicWall Certified
» Includes 100% Money-Back Guarantee
» Over 20 years of Combined Experience
» Help is Available Now!
For Any type of SonicWall Firewall Security and Support, Please call us on
Sales :+91 958 290 7788
Support : 0120 2631048