Tag Archives:
Vyatta Core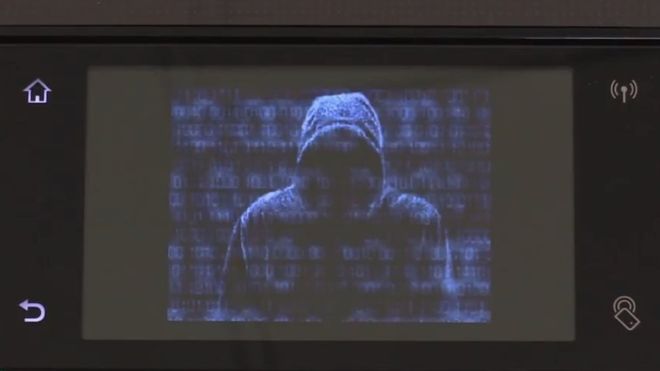 Revolutionary security platform delivers unprecedented scalability, resilience and control to any organization; new 6000-series appliances give complete protection against Gen V cyber threats with on-demand expansion
Check Point® Software Technologies Ltd. (NASDAQ: CHKP), a leading provider of cyber security solutions globally, has today introduced Check Point Maestro, the industry's first truly hyperscale network security solution.  Check Point Maestro is a revolutionary new architecture that enables businesses of any size to enjoy the power of flexible cloud-level security platforms, and to seamlessly expand their existing security gateways to hyperscale capacity.
"Today's threat landscape is evolving at a rapid rate. That means businesses must turn to agile cybersecurity platforms that can scale very quickly." Said Jon Oltsik, Senior Principal Analyst from the Enterprise Strategy Group (ESG). "Check Point's solutions continue to evolve with today's threat landscape in order to meet the needs of enterprises, with capabilities that will combat zero-day attacks while limiting disruption to day-to-day business practices."
With Check Point Maestro, organizations can easily scale up their existing Check Point security gateways on demand, in the same way as spinning up new servers and compute resources in public clouds.  Maestro enables a single gateway to expand to the capacity and performance of 52 gateways in minutes, giving companies elastic flexibility and enabling massive Terabit/second firewall throughput. This almost limitless scalability enables organizations to support 5G networks' high data rates and ultra-low latency, and secure the largest, most resource-hungry environments, setting new standards in hyperscale network security. "Check Point Maestro extends the Gen V security capabilities of our Infinity architecture into hyperscale environments.  It ensures organizations can secure their dynamic, evolving environments without limits, now and in the future," said Itai Greenberg, VP of Product Management at Check Point.  "The principle behind Maestro is very simple:  it enables organizations to start with their existing security implementations, no matter how small, and scale their protection almost infinitely according to their changing business needs."
Check Point Maestro delivers advanced new capabilities:
Hyperscale security: customers can scale up their existing gateways of any size on-demand, to support over 50x their original throughput, within minutes.  It gives seamless expansion to hyperscale security, while protecting organizations' existing investments.
Cloud-level resiliency: Maestro is the only unified security system that can offer cloud-level resilience and reliability to all organizations' deployments, with Check Point's HyperSyncTM giving advanced telco-grade clustering and full redundancy.
Operational supremacy: It is managed intuitively by Maestro Security Orchestrator, which controls all of an organization's gateways as one unified security system, minimizing management overhead.
New 6500 and 6800 security gateways give mega-scalability
The new 6500 and 6800 security appliances set new standards of protection against the most advanced fifth-generation threats targeting mid-size and larger enterprise networks, while offering unprecedented scalability.  Combining Check Point's award-winning Threat Prevention suite with SandBlast Zero-Day protection, with purpose-built hardware, the 6500 and 6800 gateways deliver the power to inspect SSL-encrypted network traffic without compromising on performance or uptime.
The gateways offer unrivalled performance.  The 6500 gives 20Gbps raw firewall bandwidth, and 3.4Gbps of threat prevention output.  The 6800 gives 42Gbps raw firewall bandwidth and 9Gbps threat prevention output.  They support connectivity up to 40GbE and feature SSD and Dual SSD storage options in a 1U chassis.
"The new 6000 series gateways reinvent the mid-range security appliance, giving best-in-class protection against the most advanced threats, and almost infinite scalability," said Itai Greenberg. "They consolidate threat prevention, emulation, and extraction into a single high-performance platform that will meet customers' needs both now and into the future."
Check Point Maestro and the new 6000 series Security Gateways were unveiled at CPX 360 in Bangkok, Check Point's annual cyber-security summit and expo for customers and partners.  CPX 360 is dedicated to addressing today's most pressing cyber security challenges and helping customers of all sizes develop strategies to stay one step ahead of new and emerging cyberthreats and sophisticated hackers.
Maestro  and the new 6000 series Security Gateways will be available from 1st of February 2019.
Free and Open Source Network UTM  Firewalls
pfSense
pfSense is an open source security solution with a custom kernel based on the FreeBSD OS. It is a software distribution that is customised especially to be used as a firewall and router. This open source firewall can be installed on bare metal hardware and be managed entirely through a Web interface. Apart from firewalling and routing platforms, you can expand its functionality by using its many features, without adding bloat and potential security vulnerabilities to the base distribution.
Features
Firewall – IP/port filtering, limiting connections, Layer 2 capable, scrubbing
State table – By default, all rules are stateful, and there are multiple configurations available for state handling
Server load balancing (LB) – Inbuilt LB to distribute load between multiple backend servers
NAT (network address translation) – Port forwarding, reflection
HA (high-availability) – Failover to secondary if primary fails
Multi-WAN (wide area network) – Uses more than one Internet connection
VPN (virtual private network) – Supports IPsec and OpenVPN
Reporting – Keeps historical resource utilisation information
Monitoring – Real-time monitoring
Dynamic DNS – Multiple DNS clients are included
DHCP and relay ready
Some examples:
Security – Stunner, Snort, Tinc, Nmap, arpwatch
Monitoring – iftop, ntopng, Softflowd, urlsnarf, darkstat, mailreport
Networking – NetIO, nut, Avahi
Routing – FRR, OLSRd, routed, OpenBGPD
Services – Iperf, widentd, syslog-ng, bind, Acme, Imspector, Git, DNS-server
ClearOS
ClearOS is a CentOS based open source firewall that transforms your standard PC into a committed firewall and Internet server/gateway. ClearOS has three editions: ClearOS Business, ClearOS Home and ClearOS Community. The community edition is free for a lifetime but for the other two, you need to purchase a subscription. It is one of the best open source firewalls for small to mid-sized businesses (SMBs). It is a complete network solution and you can extend the functionality by installing the apps such as the bandwidth manager, DHCP server, DMZ, DNS server and more.
Features
Firewall, networking and security
Provides several levels of security
Bandwidth QoS manager
DMZ, 1-to-1 NAT and port forwarding
At the protocol level, the peer-to-peer detection system lets you manage file sharing usage
Intrusion detection and intrusion prevention systems
Virtual private networking
Web proxy and content filtering
IPFire
IPFire is built on top of Netfilter and is an open source distribution. IPFire was designed with both modularity and a high level of flexibility in mind. It can be used as a firewall, proxy server or VPN gateway. The IDS (intrusion detection system) is inbuilt, so attacks are detected and prevented from Day One. And with the help of Guardian (an optional add-on), you can implement automatic prevention.
Features
Stateful packet inspection (SPI)
Proxy server with content filter and caching functionality
Intrusion detection system
VPN via IPsec and OpenVPN
DHCP server
Caching name server
Time server
Wake-on-LAN (WOL)
Dynamic DNS
OPNsense
OPNsense is an open source, easy-to-use and easy-to-build FreeBSD based firewall and routing platform. It includes most of the features available in expensive commercial firewalls, and more. OPNsense offers the rich feature set of commercial offerings with the benefits of open and verifiable sources.
Features
Traffic shaper
Captive portal
Forward caching proxy
Virtual private network
High availability and hardware failover
Intrusion detection and inline prevention
Built-in reporting and monitoring tools
Support for plugins
DNS server and DNS forwarder
DHCP server and relay
VyOS
VyOS is an open source network operating system based on Linux and includes multiple applications such as Quagga, ISC DHCPD, OpenVPN, StrongS/WAN and others, under a single management interface. It can be installed on any physical hardware, on a virtual machine or a cloud platform.
Features
VLANs
Static and dynamic routing
Firewall rulesets for IPv4 and IPv6 traffic
Tunnel interfaces
PPPoE, GRE, IPIP, SIT, static L2TPv3, VXLAN
VPN
NAT
DHCP and DHCPv6 server and relay
NetFlow and sFlow
Web proxy and URL filtering
QoS policies (drop tail, fair queue, and others), traffic redirection
VRRP, connection table synchronisation
Smoothwall
Smoothwall is a Linux distribution designed to be used as an open source firewall. It is configured via a Web based GUI and requires little or no knowledge of Linux to install and use it. Smoothwall Express supports LAN, DMZ, internal/external network firewalling, Web proxy for acceleration, traffic stats, etc. Shutting down or rebooting is possible directly through the Web interface.
Features
Supports LAN, DMZ and wireless networks
External connectivity via Static Ethernet, DHCP Ethernet, PPPoE, PPPoA using various USB and PCI DSL modems
Port forwards, DMZ pin-holes
Outbound filtering
Timed access
Simple to use Quality-of-Service (QoS)
Traffic stats, including per interface and per IP totals for weeks and months
IDS via automatically updated Snort rules
UPnP support
List of bad IP addresses to block
Untangle
Untangle NG Firewall takes the complexity out of network security—saving users' time. This firewall is intended to balance performance and protection, policy and productivity. It's an ideal fit for a range of organisations seeking a powerful, cost-effective network security solution that can handle any IT challenge — from small, remote offices to diverse school campuses and large, distributed organisations. The NG Firewall has different software modules that can be enabled or disabled as per individual requirements. These software modules are also called apps. They are both free and paid apps. So, for full functionality, you have to buy subscriptions for what you want.
Features
Virus blocker
Firewall
Web monitor
Spam Blocker Lite
Ad blocker
OpenVPN
Captive portal
Intrusion prevention
Phish blocker
Endian Firewall
Endian Firewall is a full-featured unified threat management solution, which uses the stateful packet inspection concept based firewall. It can be deployed as a proxy, gateway, and router with Open VPN.
Some of the features provided by the Endian Firewall are displayed in Figure 6.
Endian is a bi-directional firewall
It protects the network from Internet threats
By analysing the traffic flow, it prevents intrusion into the network
It has VPN with IPsec, which provides a secure and simple VPN tunnel through which many users can connect from a remote location
 Moonwall provide a firewall based on FreeBSD and a combination of other software utilities.
pfSense is a free open source firewall and router.
Shorewall firewall is a tool designed to configure Netfilter.
Smoothwall Express is an open source firewall based on a hardened GNU/Linux OS.
StillSecure deliver a software based firewall solution known as Cobia. Cobia can be installed on VMware as well. Cobia includes the ability to perform Routing, DHCP, DNS, Wireless, Firewall, VPN, Content Filtering, Reporting and more. Cobia can use modules provided by StillSecure or other third party organisations and developers. Cobia software comes as a public community license and a commercial use license. Via the StillSecure Community License, users can freely download and modify the source code.
Vyatta Core is an open source firewall offering IPv4 and IPv6 routing, intrusion prevention , stateful firewalling, IPSec and SSL OpenVPN and more.
Zeroshell is a Linux based firewall. The firewall has some good functionality such as the ability to load balance internet connections, integrate with LDAP, captive portal for web login authentication and more.
Zorp is an application layer firewall based on the Python scripting language.
Firewall Management Software Solutions Vendor List
AlgoSec deliver Firewall Analyzer which provides firewall policy auditing, policy cleanup, risk analysis, change monitoring and more. Algosec supports all the major firewall vendors. Algosec also offer AlgoSec FireFlow which is a change management solution.
Athena Security have a solution known as FirePAC that can clean up firewall policies, provide auditing and optimisation. Athena Security also offer a free tool called Firewall Browser which can help you find rules based on certain network criteria and supports Cisco, Checkpoint and Netscreen firewalls.
Secure Passage is a specialist in managing firewalls and offer a solution called Firemon. Firemon will give you visibility to unused rules and which rules are used and the frequency they are used. Firemon supports a large range of firewalls such as Cisco Checkpoint and others. Firemon also supports routers and load balancers. The solution will help you keep in control of your firewall policies, provide PCI DSS assistance, policy cleanup and provides other advantages as well.
 Skybox Security is a firewall management device that helps controlling firewall risks and provides visibility of network topology and firewall device configuration.
Tufin SecureTrak delivers firewall management, auditing and change control and automation.
For More details on Free and Open Source Network UTM Linux Firewalls, Please contact us on
Sales :+91 958 290 7788 | Support : 0120 2631048